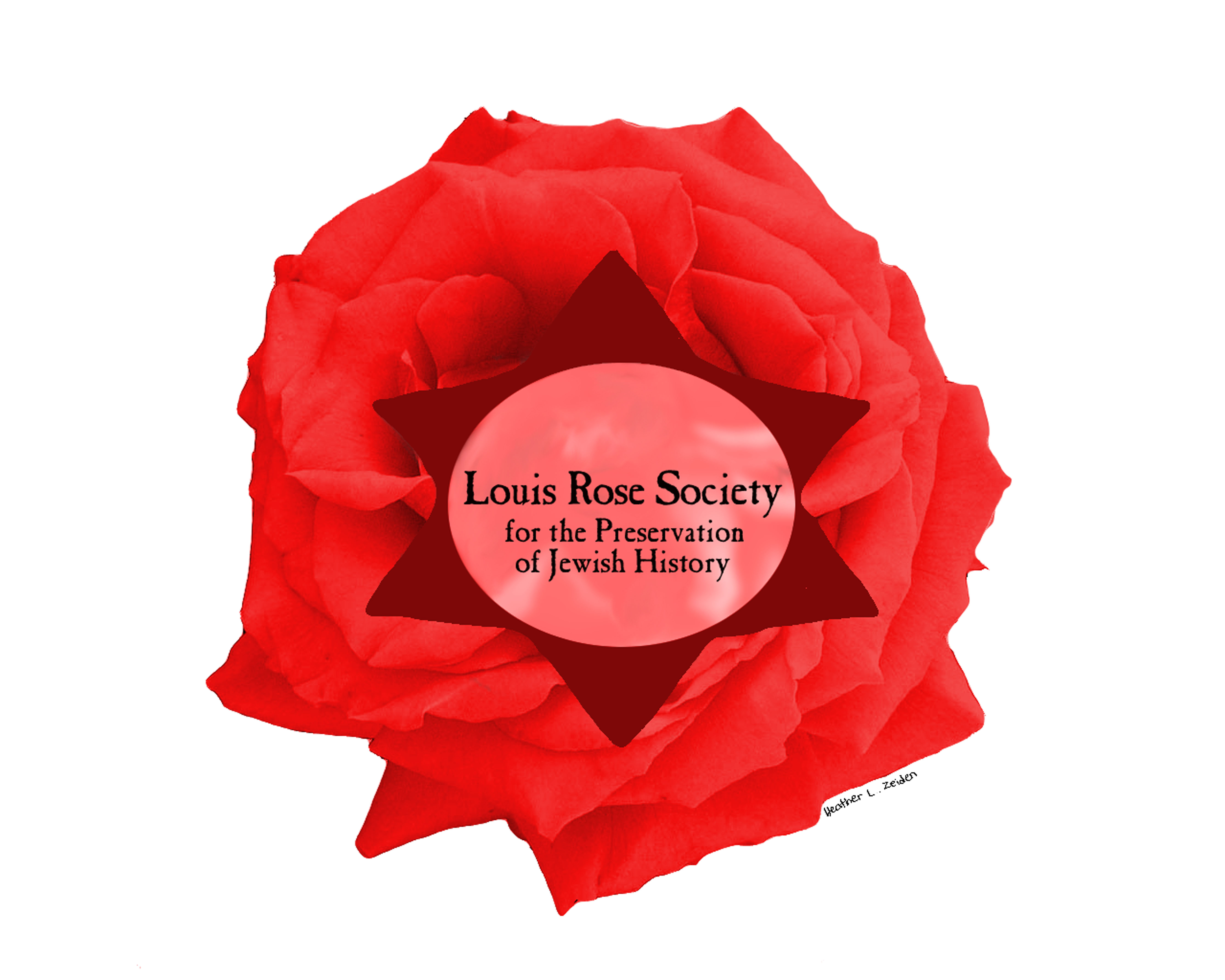 September 22, 2005

Louis Rose Society for the Preservation of Jewish History
Letter to the Voice of San Diego
The Loquacious Louis Rose
Mr. Will Carless, Staff Writer, Voice of San Diego:
Thank you for a comprehensive and well-written
story
about Louis Rose Point. We have put a link to it up on our website and hope that it will introduce some of our readers around the Jewish world to your fine online publication.
My dear friend
Shimon Camiel
must think Louis Rose was "cranky" because of the historic photo of Rose, who appears to be scowling. My guess is that the photographer had been fussing with his lenses and his flash powder, and then his lights, and caught Rose the moment his patience wore thin.
Personally, I think of
Rose
as someone who probably was quite loquacious. He was elected and reelected to various public offices; he loved his little dog Pat and used to delight the townspeople when Pat would hide under Chili, Rose's pet terrapin, a tortoise that was so big children could ride on its back. Moreover, Rose was something of a romantic. One of his wedding gifts to his second wife, Mathilde, was the Pear Garden in Old Town, which was associated with San Diego's most famous love story—Josefa Carrillo galloping away at night to meet her lover Henry Fitch to sail away with him to Chile. Rose also was perhaps the first women's liberationist in San Diego: he gave free lots in Roseville to various women in their own names, rather than in their husbands', as a sign of his esteem for them. My conjecture is that over the years that he lived alone, many of them invited him to their homes for home-cooked meals and this was the gallant Rose's way to repay their kindness.
At the gathering on Sunday, we will perhaps get an opportunity to see what a smiling Louis Rose would have looked like. I recently received a telephone call from Gerry Rose of Oceanside, who said he dropped my book in surprise when he looked closely at the picture of Louis Rose on its cover. The resemblance to his father, Harry, who lives in Florida, was remarkably strong. Gerry Rose suspects that Louis Rose must be related somehow--a cousin, most likely--and is hoping to search through German genealogical records to see if he can make the link. But in the meantime, Harry Rose is coming for a visit to San Diego County and Gerry says he will bring him to the picnic. Also on hand will be Harry Goldenberg, a San Diego resident who portrays Louis Rose as a docent for Old Town San Diego State Park. We'll even have the "Louis Rose," a tour bus so named by Old Town Trolley, in honor of the pioneer. So many Roses will bloom at the event.
Again, I thank you for the story.
Don Harrison