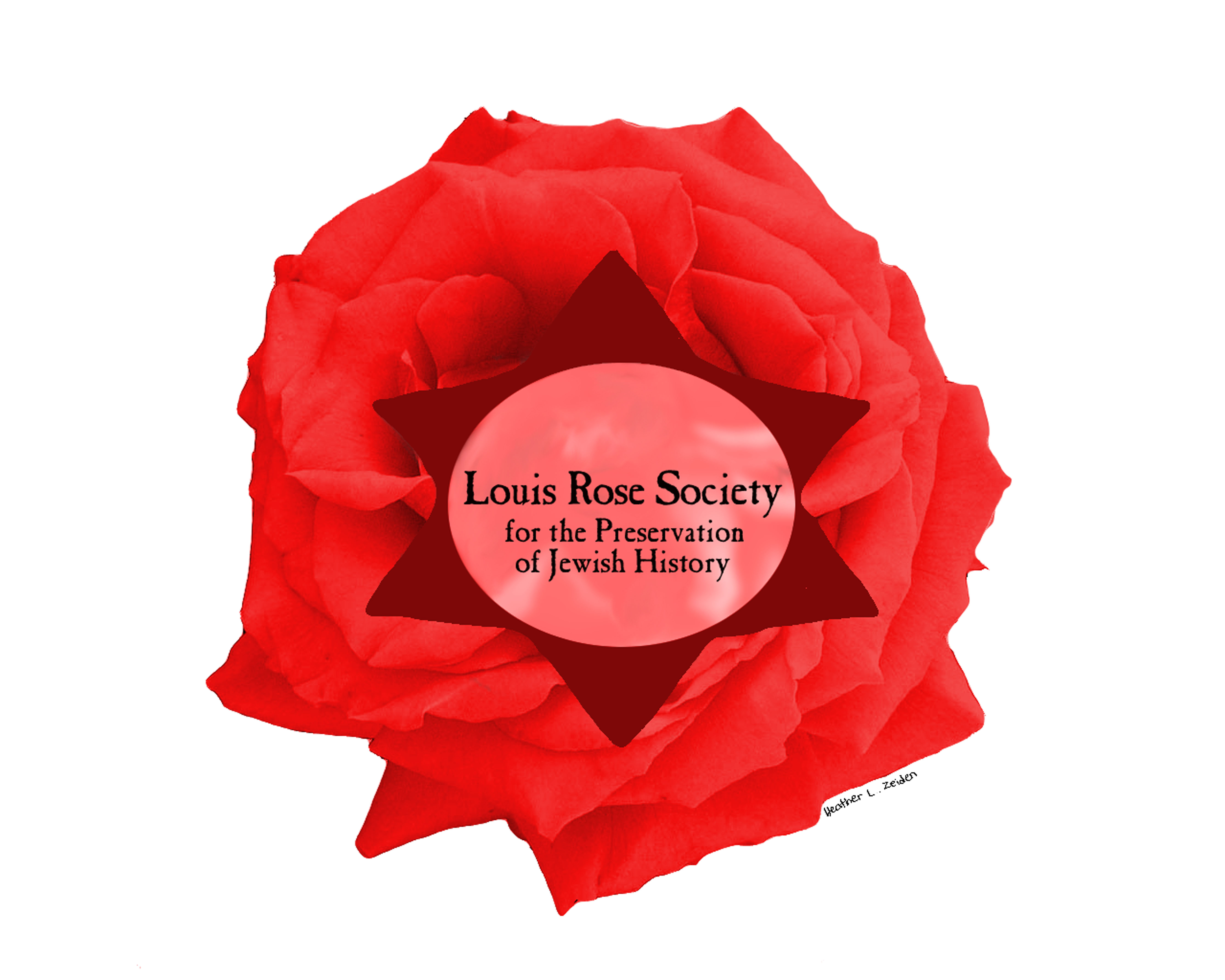 November 8, 2005
Newsletter No. 11: Louis Rose Society for the Preservation of Jewish History

Unveiling of Henrietta Rose's Gravestone
Set for 10 a.m., Wednesday, November 16
By Donald H. Harrison

After months of preparation, the unveiling of the gravestone for Henrietta Rose is scheduled, with ceremonies, at 10 a.m., Wednesday, November 16 at the Mount Hope Cemetery, 3751 Market Street. Louis Rose Society co-founder Norman Greene will emcee the ceremony, which will include brief comments by a variety of speakers representing organizations relating to Henrietta's life.
Besides Greene, who will speak in behalf of the Louis Rose Society, these include:
Hon. John de Beck, member of the San Diego School Board
Mr. Terry Pesta, president, San Diego Education Association
Ms. Liz Moffat, past matron, La Paloma Chapter, Order of the Eastern Star
Mr. Richard Levi, former Roosevelt Junior High School student of Henrietta Rose.
Rabbi Scott Meltzer, Ohr Shalom Synagogue

Henrietta Rose was the daughter of our Society's namesake Louis Rose and Matilda Rose, both of whom died while she was still a minor. She earned her teaching degree and became, in 1895, the first teacher assigned to Roseville Elementary School. Later she taught at Middletown Elementary School and Sherman Elementary School prior to transferring to Roosevelt Junior High School, where she taught English and Spanish. She retired in 1940, but kept active as an officer of the Retired Teachers Club. When she died as a spinster in 1957, at age 84, she was the last member of the pioneer's family. Friends who buried her in an unmarked grave were unfamiliar with her family history.

The stone on which Henrietta's plaque is affixed was donated by KRC Rock of Lakeside, while Karman Ltd. of Woodland Hills donated the graphic work for the plaque itself.


Western States Jewish History quarterly announces Louis Rose Society on back cover
of issue dealing with Jewish sports, crime, violinists and L.A. civic leader Pete Kahn
Western States Jewish History announced the formation of the Louis Rose Society for the Preservation of Jewish History in its current issue, Volume 38, No 1. for the Fall of 2005. The issue includes these articles: "Lillian Copeland speaks Out on the Olympics: Los Angeles1932, Berlin 1936" by Paul Soifer; "Peter "Pete" Kahn: Los Angeles Jewish Leader, 1878-1952" by Erik Greenberg; Mickey Cohen, 1914-1976: Los Angeles' Jewish Crime Boss, and "Three Jewish Violinists and California: Jascha Heifetz, 1901-1987; Yehudi Menuhin, 1016-1999; Isaac Stern, 1920-2001 (?) by Judith M. Taylor, MD, and "WSJH Book Reviews" by Abraham Hoffman.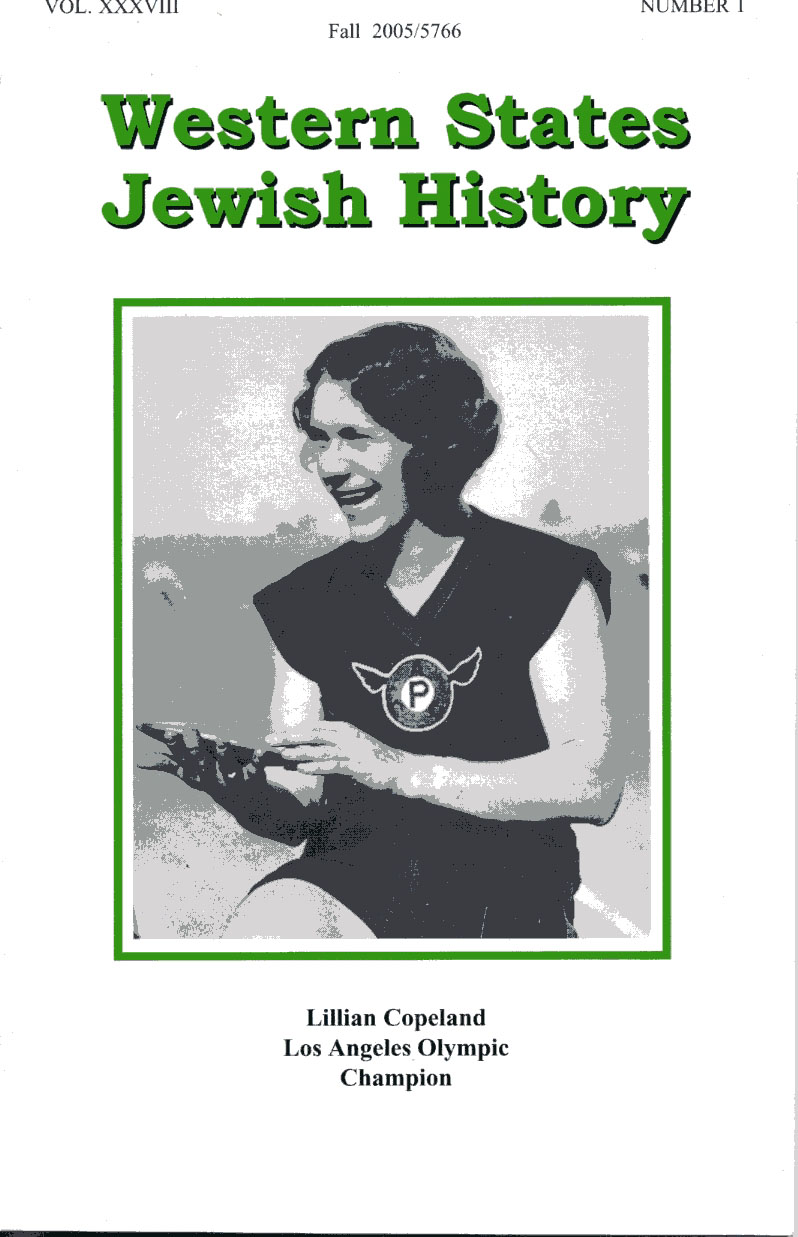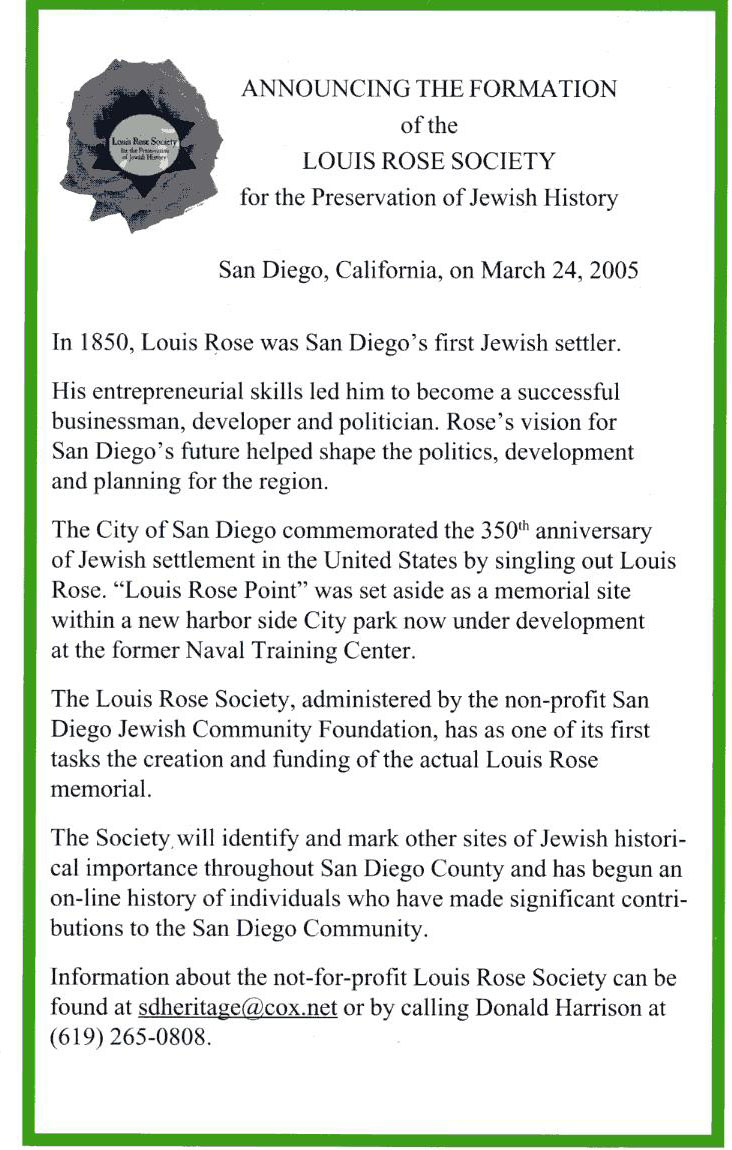 Coming Event: Botanical Walk Through Rose Canyon on Sunday, December 4th
Our society is sponsoring a fairly easy walk through Rose Canyon with Rick Kamen pointing out some of the botanical specimens there growing, including "wild roses." I'll add a few anecdotes about the time when Louis Rose operated a tannery in the canyon, which, before it was named after him (and not the wild roses) was known as La Caņada de Las Lleguas (canyon of the mares). The hike will depart at 2 p.m., Sunday, Dec. 4th, from the parking lot at University City High School, 6949 Genesee Avenue.

The tour is limited to the first 20 people who agree to make a minimum $5 donation to the Jewish Community Foundation/ Louis Rose Fund, and who sign the following insurance waiver and send it back to the Louis Rose Society, c/o Donald H. Harrison, PO Box 19363, San Diego, CA 92159, or fax it to me at (619) 265-0850.
(please cut out the form below)
**********************************************************************************************************

I, _______________________________, do hereby agree to donate a minimum $5 to the Jewish Community Foundation/ Louis Rose Fund and to assume full responsibility for any accident or injury that I may suffer during the Sunday, December 4, Rose Canyon nature walk sponsored by the Louis Rose Society. Furthermore, by this instrument, I agree to hold harmless the Louis Rose Society, its officers, tour leaders and representatives for any mishap that may befall me. In the event that I am a minor, my signature is countersigned below by that of my parent or guardian.

____________________________________________________________________________________________
(printed name) (age) (address) (phone number)
__________________________________ __________________________
(signature) (date)

____________________________________________ ______________________________________________
(If a minor, signature of parent or guardian here) (printed name of parent or guardian)
***********************************************************************************************************