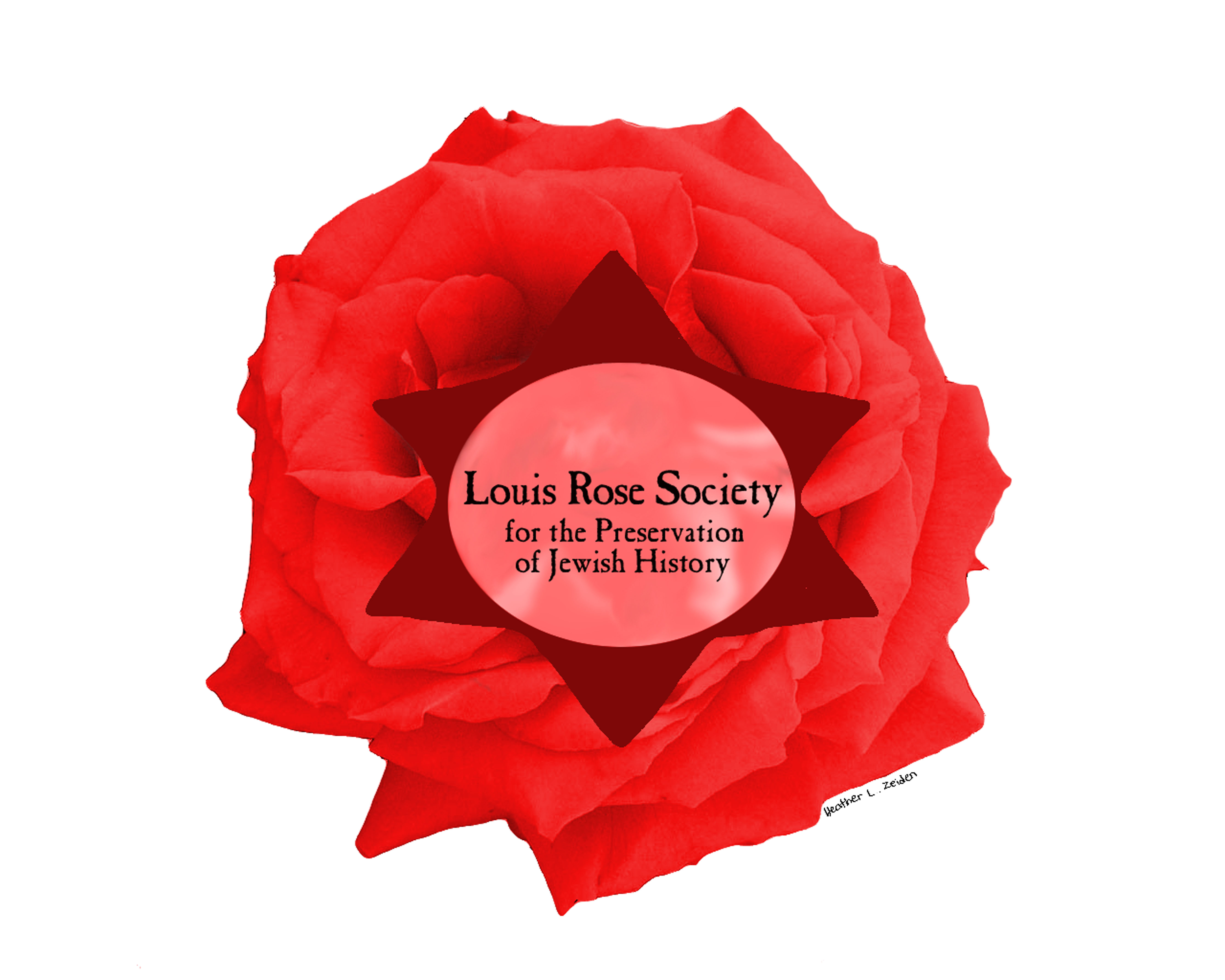 October 28, 2005
Newsletter No. 10: Louis Rose Society for the Preservation of Jewish History

Please help us grow our biographical encyclopedia; please designate your honoree or assign that right to the Society

By Donald H. Harrison

The Louis Rose Society is in the process of performing two simultaneous mitzvot—1) collecting money for the Louis Rose Society, and 2) Developing an on-line biographical encyclopedia of the San Diego Jewish community.
Many people who have contributed to the Society are unaware that if their contributions have reached the membership level of $36, they may designate someone to be a biographical subject in our on-line encyclopedia. Nor do they realize that for each additional $18 contribution, they may designate yet another person to be included in the encyclopedia.
As it stands today, approximately one-third of our members and donors have contributed money to the Louis Rose Society without designating an honoree, or have remaining balances that could be put towards the designation of additional honorees.

If your name is on the list below, and you would like to designate someone, please email Donald H. Harrison at sdheritage@cox.net and he will provide you with a statement of your account. It is possible that we don't have the emails of everyone on the list, so if you recognize someone on the message, please alert them to this message.
If you do not wish to designate someone, you may arrange to transfer the credit to the Louis Rose Society itself for honoring people deemed worthy. This procedure will enable the Society to honor those persons who have passed on without descendants, but whose accomplishments and contributions to our community or to the general community are richly documented in historical sources.
Here is the list:
Anderson & Kriger
Anonymous (you know who you are)
John Baker
Betsy & Ron Baranov
Beth & Jerry Barbour
Sondra and Bob Beck
Bell Family Trust
Jay Berman
Leslie & Shlomo Caspi
Vicky Cohen
Fred & Shirley Daniel
Alan Davidson & Lynette Allen
Karolyn Dorsee
Robert Cohen
Ron Eisenberg & Zina Schiff
Lucille Fink
William & Judith Friedel
Franklin & Jean Gaylis
Louise Goodman
Sharon Gordon
Gil Gross
Michael & Miriam Gabarek
Burton Jay
Marjory Kaplan
Robert & Alisa Lauritzen
James & Leslie Levenson
Ya'acov Liberman
Cantor Sheldon Merel
Ocean Beach Historical Society
Larry & Linda Okmin
Eric & Peggy Poliak
Phil Pressel
Maurice Rapkin
Sandford & Laurayne Ratner
Ramon Reid
Harry Rose
Lou Rosen/ Myla Wingard
Fanny & Ruben Rosental
Melanie Rubin
Gloria & Irving Schiffman
Martin Shoman
Greg & Arlette Smith
Phil & Sharyl Snyder
Richard & Karen Stern
Sunbelt Publications
Tifereth Israel Synagogue
Gail & Okoronkwo Umeham
Hal & Eileen Wingard
Jay & Louise Winheld
Murray Zelickman
Rimma Zubarevsky