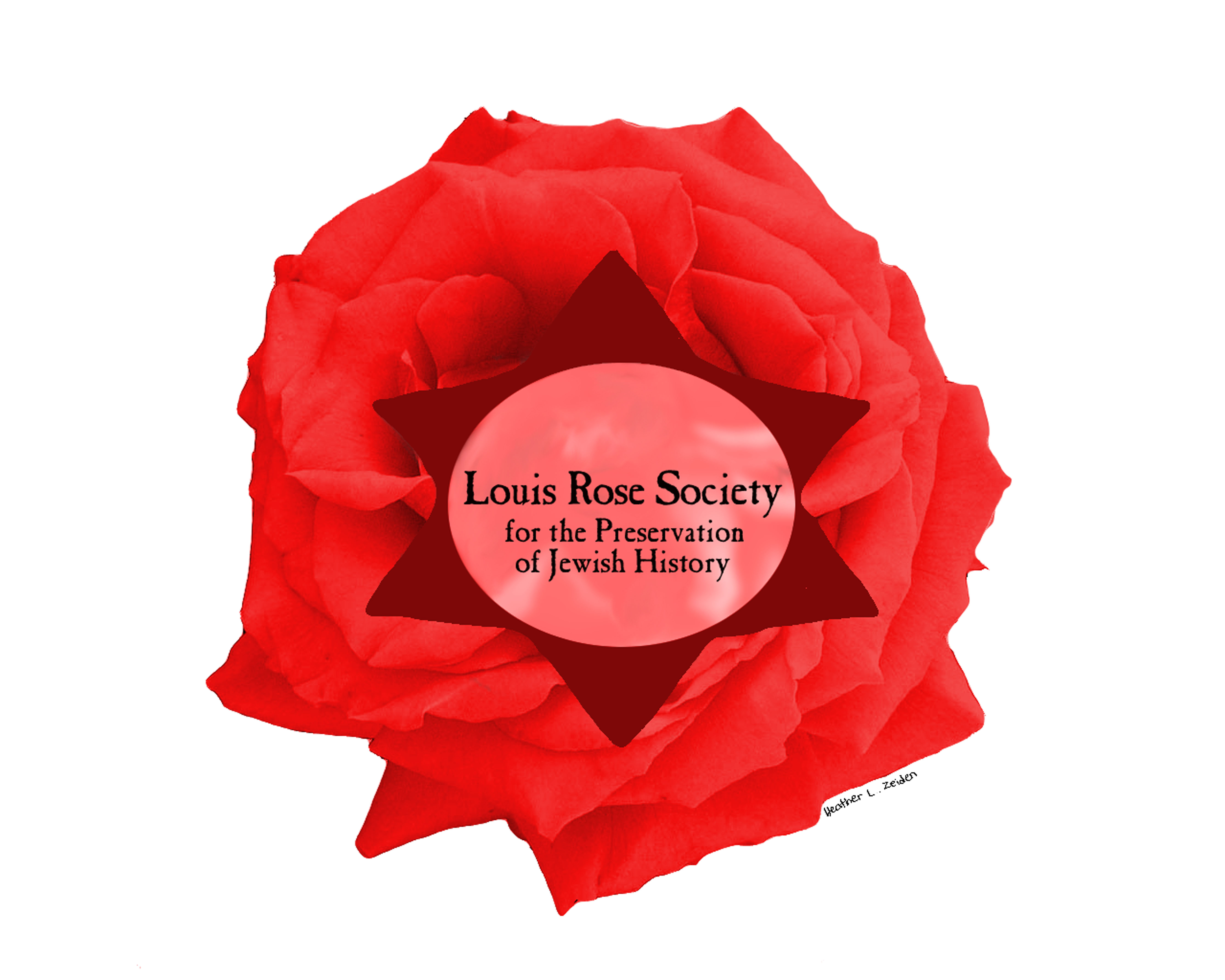 August 26, 2005
Newsletter No. 6: Louis Rose Society for the Preservation of Jewish History
Louis Rose Point Picnic Sept. 25
To Be Fun for the Entire Family
The picnic at Louis Rose Point, from 4 p.m. to 7 p.m. on Sunday, Sept. 25, will be an event that the entire family will enjoy, with music, kosher barbecue, costumed characters, fun for children, and distinguished speakers all part of the program designed to introduce the public to the site where a memorial to San Diego's first Jewish settler, Louis Rose, in planned.
Admission to the event is priced for family budgets: $10 for adults and $5 for children under 13. Louis Rose Point, at the foot of Womble Road in the Liberty Station area (formerly Naval Training Center), was named by the City of San Diego after the man who was the proprietor of the town site of Roseville, which is now part of the Point Loma community. Louis Rose also started the area's first tannery in Rose Canyon, was the owner of the Robinson-Rose House in Old Town, was a member of the city Board of Trustees, and the county's first Board of Supervisors.
Kosher barbecue will be prepared by Olga and Oscar Worm, former proprietors of Becker's Restaurant. "Americana" songs of the 19th century which Louis Rose might have heard will be sung by chanteuse Colette Thomas, with musical arrangements by Lou & Shirley Berger. The "Louis Rose" trolley of the Old Town Trolley Tours fleet will be on hand for the festivities, as will be costumed characters portraying both Louis Rose and Sarah Robinson of San Diego's Old Town period. For children, who are most welcome, balloon creations and face painting will be provided by Balloon Utopia. Attendees are requested to bring their own lawn chairs, as the city park in which Louis Rose Point is located has not yet been constructed by the Corky McMillin Companies.
To reach the site from the Interstate 5 freeway, take the Rosecrans Street exit and then head south. At the traffic light at Womble Road, turn left into Liberty Station and follow the paved road into the smoothed dirt area beyond the fence. You will see the mustard yellow, former Head Start Building ahead to the left. Park in the dirt parking lot, not in the former Head Start area where the festivities will be held.

So that we have enough food for barbecuing, please RSVP to Don Harrison at (619) 265 0808, or to his email address sdheritage@cox.net. Admission will be collected at the picnic site entrance. Additionally, anyone who has not yet joined the Louis Rose Society, and would like to do so, may make out a check for $36 to the Jewish Community Foundation/ Louis Rose Society.