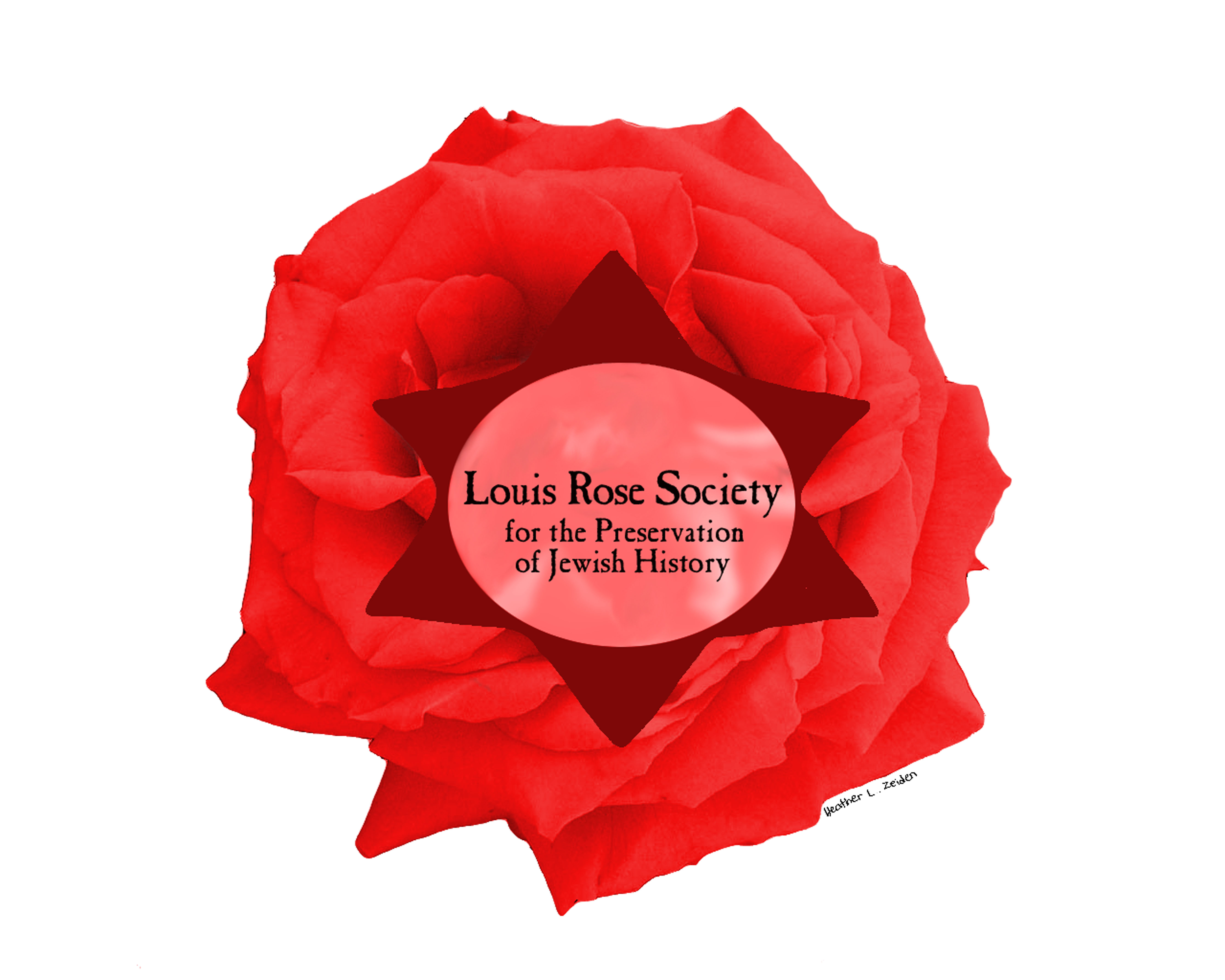 June 15, 2005
Newsletter No. 2: Louis Rose Society for the Preservation of Jewish History
Picnic at Louis Rose Point: We have applied for permission to stage a Sunday barbecue this summer at Louis Rose Point in the Roseville area of San Diego. Once we get the okay from the city Parks and Recreation Department, we will announce the exact date for our kick-off event that will enable everyone to visualize where the monument to Louis Rose will be built. In the meantime, we are looking for Society members who would like to help organize the barbecue. We need donations of food and entertainment. Please contact Donald H. Harrison, acting president, at sdheritage@cox.net if you would like to help.

Henrietta Rose Gravestone: Henrietta Rose, the daughter San Diego's first Jewish settler Louis Rose, is buried in an unmarked grave at Mt. Hope Cemetery in San Diego. She died a spinster at age 84 in 1957, and the friends who took care of her burial arrangements knew very little about her family—not even the name of her mother, Mathilde. Now, before prices for gravestones go up in this municipal cemetery as a result of San Diego's budget crisis, the Louis Rose Society is planning to purchase and set a gravestone in her memory. Henrietta taught school at Roseville Elementary, Middletown Elementary, Sherman Heights Elementary and Theodore Roosevelt Junior High School. She also served in 1901 as the worthy matron of the Southern Star chapter of Eastern Star, a Masonic organization.
Membership: As of June 15, 2005, our charter membership stands at 64 households and businesses. The charter membership period will remain open through March 24, 2007—which will be Louis Rose's 200th birthday. Please help us reach our goal of 3,000 members at $36 each by asking your friends and relatives to support this worthy cause. Please advise them that they should make out their tax-deductible checks for $36 to the Jewish Community Foundation, earmarking it on the memo line for the "Louis Rose Fund." The check should be mailed to the Jewish Community Foundation at 4950 Murphy Canyon Road, San Diego, CA 92119. For a current list of members of the Louis Rose Society, go to this address on the web: http://www.jewishsightseeing.com/louis_rose_historical/lrjhpa_membership.htm
New logo: Heather L. Zeiden designed the logo shown above. We will utilize this "Rose with a Jewish Heart" design not only for newsletters and correspondence, but also for plaques and other Society projects. Heather is a recent graduate of the University of California at Irvine and a fine artist. We thank her for this contribution and wish her the very best in her career.

Biographical updates: New information about Louis Rose, as well as corrections to the biography, Louis Rose: San Diego's First Jewish Settler and Entrepreneur, are posted by the author on this website at http://www.jewishsightseeing.com/writers_directory/donald_h_harrison/rose_book-errors_updates.htm
Historic Monuments: As we consider what kind of memorial to put up for Louis Rose, it may be helpful to see how other important pioneers in San Diego's history have been honored. In Balboa Park, at Founder's Plaza, two such honorees were contemporaries of Rose's—Alonzo Horton and Ephraim Morse. They persuaded the city Board of Trustees to set aside city land for the park. Morse is on the left; Horton on the right. Incidentally, one of the city trustees who voted to set aside the land was a member of the Jewish community, Marcus Schiller. A plaque honoring him can be found at Balboa Park's Cabrillo Bridge entrance.