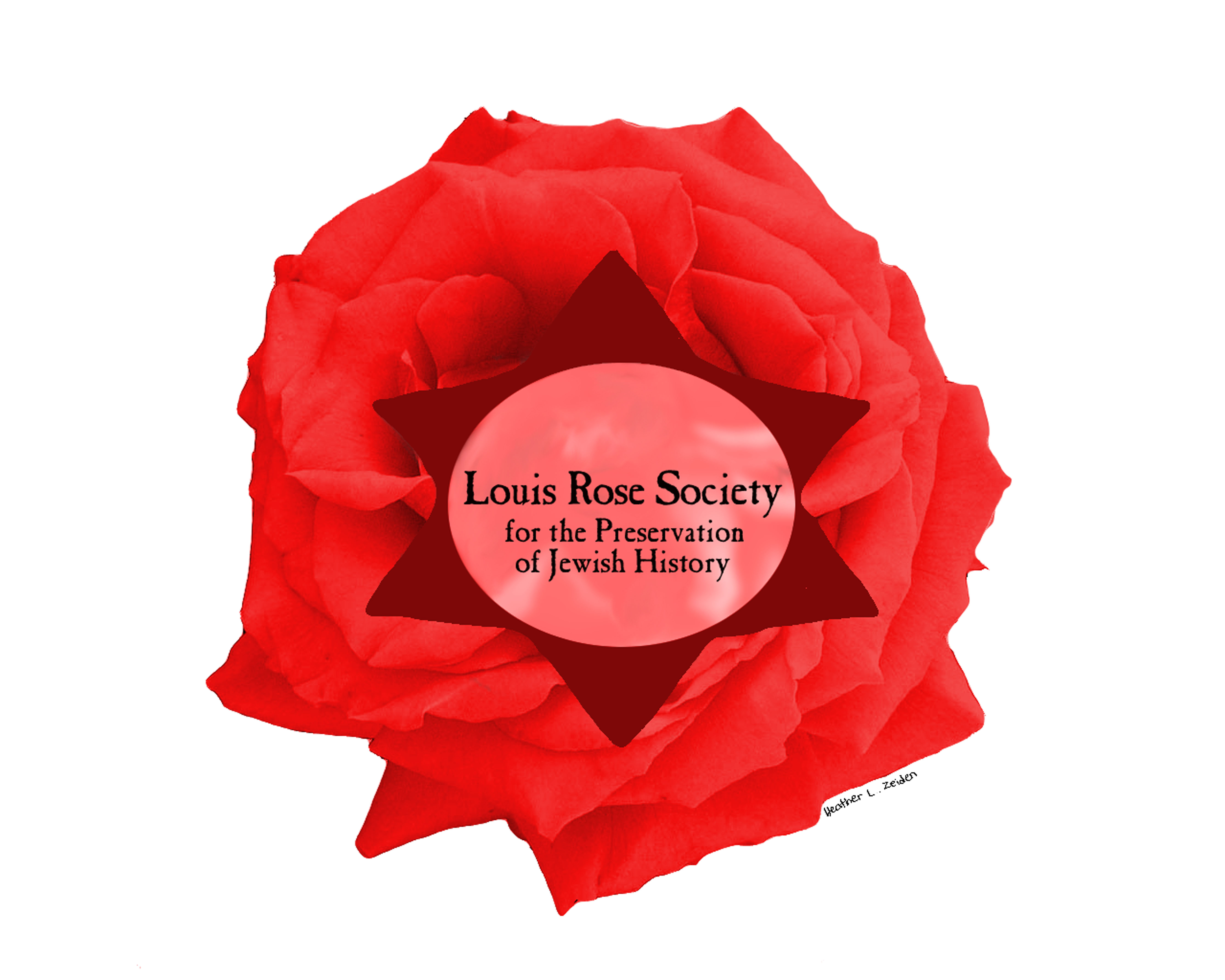 Five easy steps
HOW TO JOIN THE LOUIS ROSE SOCIETY
FOR THE PRESERVATION OF JEWISH HISTORY

1. Write a tax-deductible check for $36 to the Jewish Community Foundation/ Louis Rose Fund, 4950 Murphy Canyon Road, San Diego, California 92123
OR
Telephone the Jewish Community Foundation at (858) 279-2740 and pay the $36 by credit card.
2. Decide what member of the San Diego Jewish community, living or dead, you would like to honor and either put that person's name on your check or on a note accompanying the check, or tell the identity of your choice to the Jewish Community Foundation when you phone in your credit card. Before making your choice, check the list of people already honored because we do not duplicate names.
3. If you decide to honor more than one person, pay an additional $18 (chai) per person.


4. You may send your written thoughts about your honoree, photographs, or any other material you'd like to suggest for the website to sdheritage@cox.net, or to Donald H. Harrison, P.O. Box 19363, San Diego, CA 92119. Harrison also may be reached by telephone at (619) 265 0808 to answer your questions.
5. Send us your email address and we will be happy to put you on our emailing list about upcoming Louis Ros Society events.